DA-WOODY.COM



Conditions for Downloading and use of Photos.



All Photos taken by: DA-WOODY.COM / Dennis St.Onge


Are Copyright Protected and the Property of Dennis St.Onge


These Photos are provided for:
Your Enjoyment and Entertainment Only !
Not intended to be used for supporting Material in any Protest !
Any Commercial Use Must be Approved by Dennis St.Onge "In Advance"

For Non-Commercial Use You *May:


Download Photos, Share Photos, Link to this sight, Use Photos on your Personal Web Page or Blog




*Provided You Comply with the Following:


(1) You May NOT Rename the Images
(2) You May NOT Crop the Images
(3) You May NOT Strip/Edit the Embeded Information in the Properties of the Image
(4) For Any use of the Image(s) You Must include Credits as follows :


Photos By: DA-WOODY.COM / Dennis St.Onge
or
Photos By: DA-WOODY.COM / Dennis St.Onge


Please "Cut+Paste" the Above Credits "As-Is" - Including the Links, Fonts Etc.
You may pick another a color that may show up better.

Credits shall be placed Above or Below Each Photo or Column of Photos.
The Credits must be included for any use including Print

After completing the posting of Photos with Credits Please:
Click on "DA-WOODY.COM" to make sure that it goes to My Web Sight.
Then Click on "Dennis St.Onge" to send me an email letting me know where your using the Photos.

This is very little to ask to enjoy the photos for FREE
Not following the above conditions shall incur a **minimum charge of $100 - Per Condition Violated - Per Image/Photo - Per Use
There is much time and expense involved in what I do and at a minimum I need to insure proper credit to my photos is mantained

The choice is Your's to give the Proper Credit as outlined above
be it by following the Conditions or Paying $$$ for not following the Conditions "And Then Following the Conditions"
**minimum charge for non personal use $600 - Per Image/Photo - Per Use

The minimum Charge is NOT a maximum Charge and even with payment all Conditions of use must be complied with



Thank You !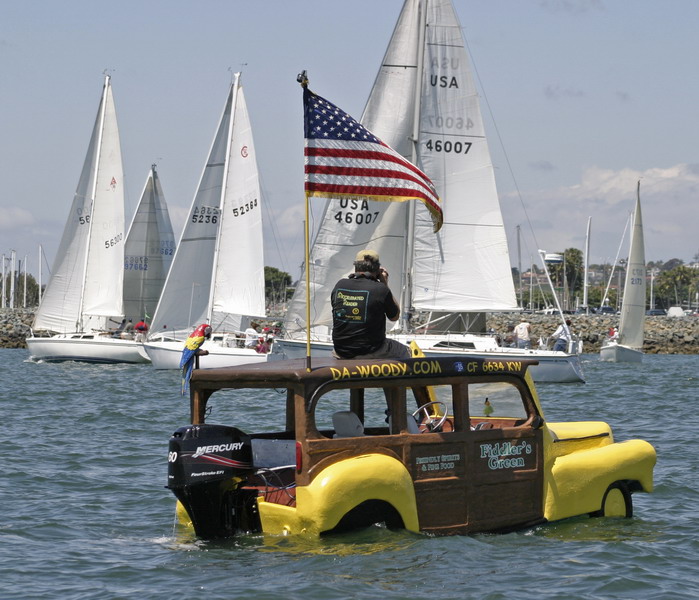 For those of you who may have found my web sight from its address
appearing in a publication somewhere I would like to introduce you
to my life on the other side of the lens: as a Photographer
I had been given the Honor and privilege of being the
Official Photographer of the: CORTEZ RACING ASSOCIATION
No one anywhere on this earth gets such in depth
and
timely coverage of its events as does CRA
CRA 's "Must Attend Regattas" run through the entire year
making the most of San Diego's perfect weather and storybook background.
To see my work (you have to love calling it that) please visit:
The Gallery of Photos by: DA-WOODY.COM
You are welcome to contact me regarding:
Higher Resolution copy's of all images posted,
Release for Commercial Use
or to arrange an
"Exclusive Photo Shoot" of your Yacht Underway!
Additionally
I would be happy to discuss branching out to fulfill the needs of
your Corporate / Industrial Photographic requirements !
Your support is Greatly Appreciated!!


DA-WOODY in the Beginning
A
MERICAS CUP 2,000
PHOTO'S
FYI: Regarding the Exclusive - Personal use by me, of my Yacht DA-WOODY
and the clarification that It is "NOT" for hire!
Should you chose to Sponsor an event's Photos in my Gallery you will be receiving
the Exposure generated by viewers of my Photo Gallery on the Internet Only
That includes nothing else I.E.: NO Ride(s) on DA-WOODY, NO Signage on DA-WOODY,
NO Flying of Banner, NO Wearing of Your Products Hat, Shirt, Etc.
At my discretion, I may choose to place anything on DA-WOODY regardless of Photo Gallery Sponsorship
and shall not enter into any agreement that would in any manor stipulate or imply that I might give exposure on DA-WOODY
at any event, Other Time or Location in exchange for any compensation be it monetary or otherwise
I Do Not offer the use or services of DA-WOODY for hire and reserve the right to show up with or with-out DA-WOODY where ever I go !
This is just to make clear that the use of my Yacht is Exclusively Reserved for My Personal Use and Enjoyment!
Any further questions (Not Exceptions) feel free to ask

dennis@da-woody.com