2013 San Diego Yacht Club's


128th Opening Day Race and Ceremony

This years Opening Day photos are dedicated to the Memory of a Sailor's "Life Well Lived" by
Jack Sutphen

Jack was a Man who went about his Life without a chip on his Big Shoulders
He Lived a StoryBook life of Sailing "To It's Fullest" and was at Peace with Everyone
Jack always had the time to share a Story or play a Favorite Song on his bucket
That he made it to 95 years of Youth doing the things he did is Fantastic
Jack My Friend I Thank You for your Kindness and being open with your Life enough to share it !!!
The World is a Better Place for Your having passed through it The Sailing World - Even More So !!!!
Rest In Peace my Dear Friend, We'll all be together again "All Too SOON"

PHOTOS By: DA-WOODY.COM
/
Dennis St.Onge
Brought to you by:





FIDDLERS GREEN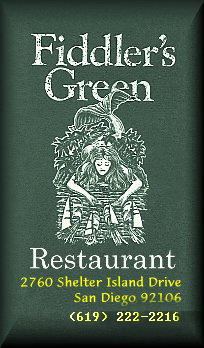 SOUTH COAST YACHTS
Please Read Conditions of use Before Downloading Images Thank You !
DA-WOODY.COM
-
Photo GALLERY
-
Fiddlers Green
PHOTOS By: DA-WOODY.COM
/
Dennis St.Onge